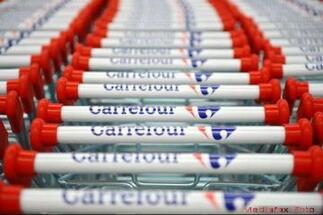 The units, spread across the country, add up to a total sales area of 83,000 sqm.
The acquisition is pending approval from the Competition Council.
Billa had come to the local market in 1999 and in 2014 had reached over 3,000 employees. Though the retailer had recovered in terms of profits in 2014, reaching RON 2.34 million (EUR 519,730), the company had been on a downward slope since 2011, falling from RON 5.22 million (EUR 1.15 million) to RON 3.65 million (EUR 809,954) in 2012 and to RON 2.17 million (EUR 482,934) in 2013.
Rewe Group is active in over 10 European countries. In Romania it also holds Selgros Cash&Carry and Penny Market networks and had a turnover of RON 2.33 billion and profits of RON 11.37 million in 2014.
Carrefour is active in 35 countries with over 12,000 stores, employing 380,000 worldwide. In 2014, the group registered a turnover of RON 4.56 billion in Romania. (source: business-review.eu)