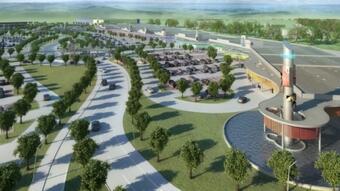 Early 2016, the group will start building a new commercial center called Cernica Park, located near the Sun Highway, reports local Economica.net.
This will include a DIY store, a hypermarket with its galeria, an outlet center, clothing and accessories shops, a sports retailer and an interior design retailer.
The company will build the commercial center on a 60-hectares plot, where it also plans to develop a 2,000-apartment residential project.
The Belgian group built in Bucharest the 20,500 sqm Victoria Business Park, the 77,000 sqm Militari Shopping Center and the 20,200 sqm Fashion House Bucharest. (source: romani-insider.com)