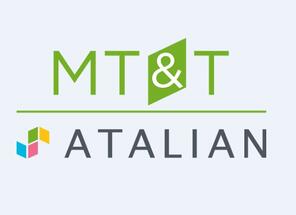 Following this acquisition, ATALIAN takes in Romania the leading Facility Management position, and brings both existing and new customers benefits with a broader scope of services.
"This is a very big step for ATALIAN as MT&T has established over the last 15 years the maintenance standard on the Romania market in the field of IFM. It allows also the group to step in Bulgaria as MT&T already successfully established an office in Sofia", says Vincent Vallois – SEE Regional Director.

Established in 2000 by Vlad Revnic with the vision to provide excellent and unique value added products and services in personalized high-end real estate business, MT&T is a full service professional management company that provides integrated services for all kind of properties, creating a spirit of excellence into the high-end real estate business. Vlad Revnic has been replaced by Vlad Vasiliu recently appointed but will remain in the board of directors.

MT&T has also a large fit out and renovation department, capable of running project management, construction in both commercial and residential real estate.
ATALIAN, the new owner of MT&T, is a French company present in 28 countries on four continents (Europe, Asia, North America and Africa). In Central and Eastern Europe, the group also has a presence in Slovakia, Hungary, Poland, Romania, Bulgaria, Croatia, Bosnia, Serbia and Russia.

ABOUT ATALIAN

With a turnover of more than 1.860 billion euros (revenue pro forma 2016), 95 000 employees (of which 50 000 employees in France, 45 000 in the rest of the world) and a presence in 28 countries across 4 continents, ATALIAN is an independent leader of outsourcing to companies. ATALIAN boasts more than 25 000 clients in the public and private sectors and offers a number of services: Cleaning, Security, Technical maintenance & Facility Management, Front-of-house, Landscaping, Construction & Finishing Works and Energy Management. (source: ATALIAN)