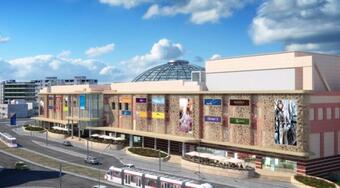 "In the last years, Romania appeared as a market full of opportunities for the real estate developers (...) The country is still on an ascending trend and I consider there is still room for many investments in Romania, included in the commercial centres segment ", says Yildirim.
Anchor currently has ongoing EUR 26 million investments in renovation of the first two malls on the local market, opened in 1999 and 2004.
Moreover, the company decided to resume this year the construction of the office project Anchor Plaza Metro­pol, situated on Timişoara Blvd. in Bucharest, as well as of the fourth building within the residential complex InCity Resi­dences, near Bucureşti Mall.
Those two projects already had the structure done few years ago, therefore Anchor will invest additional EUR 30 million for Metropol offices and EUR 4 million for the residential building. (source: zf.ro)