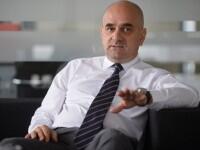 "I resigned for personal reasons from Anchor Group management on August 1. I will dedicate myself to entrepreneurship. Most likely I will start a business in the field of real estate consultancy, but after a well-deserved vacation", according to Gaita, who also said he doesn't have any information regarding his replacement.
Razvan Gaita took over management of Anchor Group after Ali Ergun Ergen, involved in developing Bucuresti Mall and Plaza Romania, resigned from his position. Under Gaita, the company invested EUR 25 million in redesigning the two shopping malls in an effort to boost competitiveness after the two areas they're located in saw a flurry of commercial activity.
Anchor Group also owns the office building near Plaza Romania: Anchor Plaza, with a surface area of 27,000 square meters out of which 1,500 sqm remain unoccupied.
Anchor Group invested EUR 350 million in Romania overall. (source: business-review.eu)