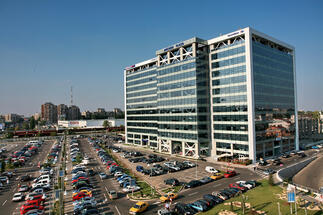 The same building will also host the offices of the security company Securitas, which has rented this year 400 sq. m in Anchor Plaza, according to ZF data.
Fashion retailer Marks & Spencer rented 200 sq. m and relocated in the building the offices for approx. 12 employees, according to ZF.
Most of the employees of the retail and security companies are not working in the offices.
The three tenants are thus occupying the vacant spaces left by Carrefour group, which relocated last summer its offices in the northern area of Bucharest, in the office building Green Court B, developed by Swedish group Skanska. The building is nowadays in the portfolio of Glo­bal­worth group.  (source: zf.ro)