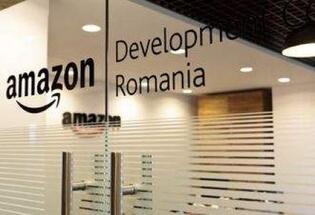 The need for expansion comes less than a year since the US company signed a lease for an area of 13,500 sq m in Iasi in the United Business Center (UBC) 5 building of the Palas office project, controlled by Iulian Dascalu. At an average rent of EUR 12/sq m, the contract would amount to about EUR 1.4-1.5 million per year, according to ZF calculations.
Amazon's demand for offices comes immediately after the announcement from General Motors which will open in Bucharest, within the Green Court project built by Skanska, a call centre of 4,000 sq m. According to real estate consultancy company JLL, last year the IT companies accounted for 30% of the local office market, ZF informs.
Among the largest new buildings that will be completed this year are in the Orhideea area, such as The Bridge and Orhideea Towers, along with the first two office buildings of InterIkea in the Timpuri Noi neighbourhood. In addition, Ioannis Papalekas will deliver this year the Globalworth Campus project on Dimitrie Pompeiu St. in Pipera Sud of 60,000 sq m of offices.
In 2018 other projects are expected to be completed, such as Skanska Pumac on Iuliu Maniu St. and Bucharest Business Garden of Vastint, all of them in the Orhideea/Grozăveşti area. (source: romaniajournal.ro)