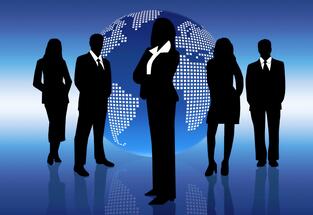 Moreover, over half of the interviewed CFOs (52 percent) see new markets as a source of revenue, increasing from 33 percent in 2015 and 57 percent of them expect the number of employees to increase, showing optimism regarding the country's growth in 2016. "If three of four years ago companies were faced with budget cuts following the economic slowdown, companies are today looking again at expansion, as they are considering new markets more than before or are looking to expand their teams," said Ahmed Hassan, Partner Deloitte Romania and CFO program leader (in photo).
Nevertheless, 78 percent of the Romanian CFOs believe it is not a good time to take larger risks and 76 percent are looking at internal financing as a source of funding rather than bank borrowing. "Recent changes such as the new Fiscal Code are also well regarded by CFOs as 69 percent believe these will have a positive impact on their business. In the short term the level of optimism and business sentiment will be influence by economy and political stability," added Hassan.
Regarding Romania's economic future, "despite a discouraging year-beginning marked by global turbulences with main indexes reaching historic lows for the last five years, dramatic de-capitalization of important European banks in the context of discrete adoption of 'bail-in' measure for the European banking system and serious questions concerning the US economy's entry into a new recession, I remain optimistic regarding Romania's economic growth in 2016," said Mircea Varga, CFO Tiriac Holdings. Moreover, he added that a 3.5 percent to 3.8 percent increase in GDP is still sustainable, according to the Deloitte press release.
From the banks point of view, "banks will search for lending opportunities especially at SME level, trying to bring on the market advantageous credit lines for investments in innovation, technological renewals and workforce development," said Bogdan Popa, president and CFO Raiffeisen Bank Romania. Nonetheless, 30 percent of the respondents to the survey see bank borrowing as unattractive compared to 15 percent the previous year, according to the Deloitte survey.
Furthermore, 40 percent of the CFOs interviewed believed the lack of required skills to be one of the main reasons their company has difficulties in finding qualified personnel, even as 57 percent of them expect the number of employees to increase in 2016. On the other hand, the survey revealed talent shortage at middle, top and senior levels ", which will be an important issue for companies to consider over the next year," said Hassan.
In terms of financing, 76 percent of the CFOs were looking at internal financing as a source of funding for the company, with 71 percent finding business remodelling or restructuring to be a priority for their business and 50 percent considering operating margins to increase. In total, 78 percent of the CFOs interviewed expect an increase in revenues for 2016. (source: business-review.eu)