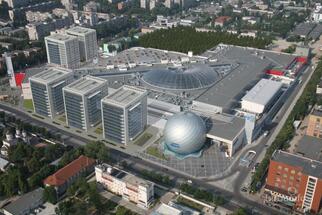 AFI Europe Romania's commercial properties and projects under development were valued on September 30 reaching over EUR 800 million, representing an increase of 10 percent compared to last year.
On September 30 AFI Cotroceni was valued at EUR 467 million, an increase of 7.6 percent compared to last year.
Currently the shopping mall is ongoing expansion works adding 6,500 sqm of GLA. After completion a new valuation process is to be performed.
AFI Cotroceni retailer's sales increased by 12 percent compared to the same period last year, resulting in EUR 170 million in the first 9 months of 2016. The visitors to the mall increased by 5.5 percent and the occupancy rate is 99 percent.
"The rise in the value of the assets reflects not only the improvement in the Romanian economy, but mainly the team work of AFI in managing the different assets, both in the development of new projects and the day to day management of the existing assets. In order to maintain and even to enhance the growth of AFI Europe Romania, we have commenced this year the development of AFI Tech Park, a 50,000 sqm office project on Progresului Boulevard in Bucharest, and plan to start the development of AFI Brasov, consisting of a 40,000 sqm GLA shopping mall and 25,000 sqm GLA offices," commented David Hay, CEO AFI Europe Romania.
AFI Ploiesti results continue to show significant increase in all parameters. Retailer's sales rose by 16 percent in 9 months of this year and the NOI increased by 4 percent, to more than EUR 3.3 million compared to the same period last year. Current occupancy rate of the shopping mall in Ploiesti is 99 percent. The mall maintained its value at EUR 67.5 million. (source: business-review.eu)