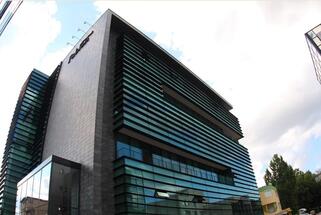 Banu Antonache is a 4.500 sq. meters office building delivered in 2006 and located in Floreasca, one of the most attractive areas in Bucharest. Among the main tenants, the project counts Opel, DTZ and BNP Paribas Group.
David Hayward, CEO of Adval, commented the transaction: "Banu Antonache Office Building became a highly desirable boutique office, with a proven track record of tenant retention and the building occupancy of 100 percent over the past years. Our active management, together with the property strong leasing structure and its great location within the heart of Floreasca have made it a very bankable asset. Working again with JLL who also supported us in secured refinancing for Cascade Offices in August this year, we are pleased to have secured the refinancing of Banu Antonache, in such competitive terms before year end".
Over the last two and a half years Adval has invested heavily in terms of equity and hard work to restructure the portfolio: selling assets, extending leases and drawing down new sustainable financing.
Following this success, Adval's attention has now turned towards the investors looking to enter into the Bucharest office market with the aim of creating a new fund structure and leveraging Adval's well-established management platform.
"We are delighted to have been able to support our client during their portfolio restructuring process. Within 4 months, JLL successfully secured on behalf of Adval, financing for Cascade and Banu Antonache through a professionally run, structured Debt Raising process led by Maxime OTTO of our Capital Markets team. This ensured best possible terms (margin and structure) supported by the quality of the sponsor. In this process, Adval's professionalism and track record were key factors for the successful closing of the transaction," Silviana Petre Badea, national director head of capital markets for JLL Romania, said. (source: business-review.eu)