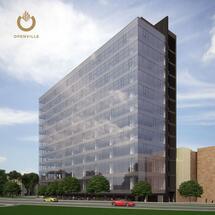 ACI Worldwide has been present in Timisoara in the last decade.
The company has expanded its regional presence considerably – from a small software development team to more than 200 people today, who work in R&D, project management and services and support.
The tech company will move into UBC 2, the first the first of the seven office buildings of the Openville ensemble.
The building will comprise 11 floors and a gross leasable area of 18,000 sqm.
Iulius Group will invest EUR 220 million in the Openville project.
The office component of this complex will have gross leasable area of 131,000 sqm.
The first development phase will be completed in the last quarter of 2017 and will include 80,000 sqm of class A office spaces, the retail area and the park.
The second phase will entail the development of office spaces up to a total of 131,000 sqm, depending on the market demand.
Openville will also have a retail component that is designed to include stores, restaurants and event halls. (source: business-review.eu)