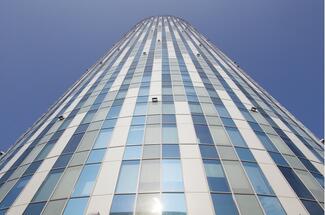 Although the players in the real estate market say that the office sector is performing better (compared to retail, logistics and residential markets), the vacant spaces in the buildings delivered in the first six months of this year show that in this area too there are developers facing poor request.
Overall, in the five relevant projects (with over 5,000 sq. m each) completed in 1Q, approx. EUR 150 million were invested and the bank contributed with approx. EUR 65 million.
Compared to the first half of last year, when office projects such as Sky Tower, Floreasca Office, West Gate 5, CSDA Siriului and Armand Business Center were opened, the office area delivered in Bucharest increased with 15 pct.
The largest new project by its area, also the largest investment is the Green Gate building in Chirigiu market area, developed by S Goup Holding from the Czech Republic.
The building with a rentable area of 31,000 sq. m involved EUR 57 million investments and one month ago, at delivery, the developers announced 60 pct. occupancy rate, so approx. 10,000 sq. m are still vacant. (source: zf.ro)