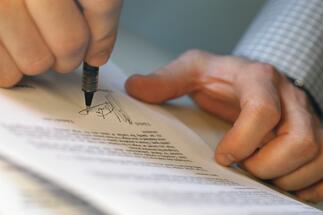 According to the Business-2more-Business barometer published by EY Romania and Doingbusiness.ro, not only do they cast positive looks to the local economy, but they also expect good results for their business, with 71 percent of respondents expecting growth of over 10 percent in turnover and 56 percent expecting a double-digit profit growth in 2016. In addition, 66 percent of respondents expect an increase of employees this year.
Business people in the area are also more confident in their industry's growth in the next six month (80 percent), as compared to 59 percent of businesses across the country.
"Brasov county recorded economic performance above the national average. According to estimates of the National Prognosis Commission, the GDP would grow in Brasov from RON 24.304 billion, as estimated in 2015, by some 25 percent to RON 29.476 billion in 2018," said Bogdan Ion (pictured), country managing partner with EY Romania.
The local market in Brasov is marked by slightly different trends from the national market, according to the study, with competitive advantages in the area condensing around greater affordability (51 percent of respondents in Brasov compared to 45 percent nationally) and distribution channel (20 percent of respondents in Brasov versus 16 percent nationally).
A smaller share of respondents (25 percent of respondents in Brasov compared to 30 percent nationally) consider brand awareness as an advantage.
Even though most local businessmen (55 percent) believe that portfolio diversification could increase sales in 2016, the share is significantly lower than the national average of 73 percent. Other actions indicated by respondents in Brasov for increased sales are increasing investment in marketing and communication (44 percent) and expanding sales into new local and international markets (50 percent).
Business people in the area also perceive to a lesser extent some obstacles in business development, with 42 percent complaining on the taxation level (49 percent nationally), 39 percent on bureaucracy (54 percent nationally), 35 percent worry about uncertainty (versus 53 percent) and 29 percent blame the lack of political stability and vision of public policies (versus 51 percent).
This analysis is based on responses from 147 entrepreneurs and business people who attended the Business-2more-Business conference organized by Doingbusiness.ro in Brasov. It was attended by 150 companies with turnovers between EUR 250,000 and EUR 500 million. (source: business-review.eu)