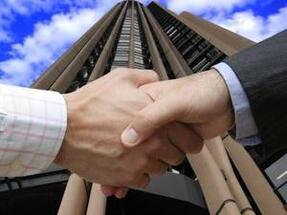 The take-up was down by 0.4 percent q-o-q. Most of the TLA was transacted in the northern part of Bucharest (41 percent of TLA) and the Pipera sub-market (25 percent TLA), followed by the west sub-market (10% TLA) and the central business district – CBD (12 percent of TLA).
An important development this quarter was the signing of five pre-lease deals totaling 12,000 sqm, according to the same source. Overall, the total pre-leasing activity amounts to 48,000 sq m in 2014. "The consolidation of pre-leasing activity should continue in the next months, as new, high class projects with good location are currently under construction or under planning, a total of 460,000 sq m are expected to be delivered in the next two years," according to CBRE representatives.
Bucharest's total stock of modern office space increased to 2,219,000 sq m in Q3 after 7,000 sq m of new office space was delivered.
Approximately 71,000 sq m will be delivered in Q4 –  City Offices, HBC Dorobanti, Afi Business Park III, Green Court Bucharest, Ethos House, Bratianu OB. A series of major projects located in North and West area are expected to be completed in 2015, increasing the stock with another 95,000 sq m.
The Pipera sub-market gathers 66 percent of the projects presently under construction but all these projects are located in the immediate vicinity of Dimitrie Pompei subway station.
"As take-up activity increases q-o-q there is a revival of projects announced back in 2007 – 2008, for which construction could start in the next 6 – 12 months, including in CBD area," according to CBRE representatives.
"The general vacancy rate for Bucharest registered an important decrease on the back of strong demand indicators – reaching now 14.1 percent. West and CBD area have a vacancy of under 10 percent, North area decreased to 15 percent, while in Pipera sub-market the rate continues to exceed 20 percent," according to the same source.
In the case of class A properties the vacncy rate is below 9 percent while class B properties have a vacancy rate of over 18 percent.
"We expect a decrease in vacancy rate by end of the year, to around 13.5 a percent and by end of 2015 down to 12 percent. By 2016, if projects which are in plan for construction start in next 3-6 months will be completed the vacancy might see an increase, being closely related to absorption rate of such projects," forecasts CBRE.
 Given the investors' interest for prime office projects in Bucharest, for the first time since the economic downturn, the prime yield for has dropped to 7.75 percent, according to the report.
"Bucharest is becoming a highly attractive market in comparison with other capital markets in the region, considering pricing (lowest out of all capitals) and forecasted stable overall performance of this sector. Based on this we forecast an increase in size and volume of investment transactions," reads the report.
The prime headline rent was EUR 18/sqm/month, "with a minimum potential for increase to EUR 18.25 in the next 6 – 9 months". (Source: business-review.eu)