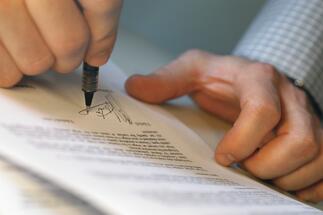 Another trait of the property segment, volatility, is made evident in this top by the important shifts taking place between the main players on the market. The company ranking first is the only one that kept its place from last year, while four companies left the top (Unirea Shopping Center form Bucharest, Palas 1 from Iasi, Dragonul Rosu from Ilfov and Polus Transilvania from Cluj).
First place is taken by Baneasa Developments in Bucharest, which in 2014 presented growth both in terms of turnover and net profit and also in number of employees. Turnover in 2014 was worth RON 198.7 million, RON 14.9 million more than in 2013 and the total profit of the company was RON 54.8 million, up by RON 9.2 million. The number of employees increased by about 20.
The State Protocol Patrimony Administration (APPS) entered the ranking this year, taking the second position straight away. This was mainly due to some transactions made last year and the review of lease agreements. APPS turnover in 2014 was RON 167.3 million, though it reported losses of RON 13.5 million. The company employs over 2,100 people.
Cotroceni Park in Bucharest descended a rank compared to 2013, taking third place in 2014 with a RON 141.3 million turnover (up from RON 136.09 million in 2013). However, the company registered a dramatic decrease in net profits of 81 percent, reaching RON 24.3 million in 2014.
Orione Imobiliare is another one of the new entries this year, with a turnover of RON 133.8 million. Acording to RisCo, the company has not registered any turnover up to 2014, though it is registered since 2006 and its main activity field is not real estate, but electronic sales.
Landscapes Servicii in Bucharest climbed four positions compared to 2013 up to fifth place. With a total of five employees and a profit of RON 527,010, RON 2.07 million less than in 2013, the company increased its turnover by RON 58.1 million in 2013 to RON 130.3 million in 2014.
Niro Investment from Ilfov saw increases for both turnover (RON 110.6 million) and profits (RON 11.03 million), while its number of employees remained constant at around 350.
BCR Real Estate Management went down four places, seeing a decrease in numbers for turnover (down by RON 21.8 million), which reached RON 101.8 million in 2014. In terms of profitability the score was also bad for the company, increasing its loss from RON 38.8 million RON to 45.8 million in 2014. The company was externalized from BCR.
The eighth place is held by another new entry, Nusco Imobiliara from Bucharest. With a profit of RON 51.3 million, up by RON 56.2 million against 2013 and a total of 38 employees, the Italian developer of real estate projects in Pipera managed to increase its turnover by RON 86.8 million, in 2014 reaching RON 99.7 million.
The las two positions come to Global Vision Property Management in Bucharest and Iulius Mall from Timisoara, with turnovers of RON 84.6 million and RON 84.2 million, respectively.
The RisCo analysts foresee a continued increasing trend for 2015, due to expected developments in commercial and residential projects.
"The sector is far from 'cleaning' its balance sheets of non-performing assets, from the alignment of construction value to the current market situation and building a transparent and functional market. However, RisCo analysts do not expect the situation to improve in this area in the short term," the study concludes. (source: business-review.eu)