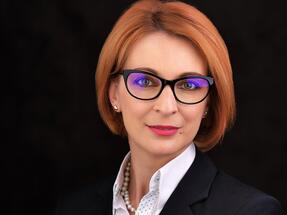 What is the difference between co-working and flexible office spaces?
Here is a need for clarification - not everything is declared, flexible 'means strictly co-working.
Flexibility for us is based on a number of specific facilities for SPACES customers.
For example, contract terms that are adaptable to the client's business type or different office typologies (smaller, bigger, with light, no light, private office or day-office, etc.).
Moreover, in our SPACES concept, flexibility also comes from the mobility we offer through our local and global network. Basically, under a contract, if you need to change your location, we can offer this opportunity.
Flexibility also comes from the possibility of revising your workspace and adapting it to the needs your business has at a particular moment. For example, you can grow with your buisness or you can reduce it if a downsize is required.
Co-working means common workspaces and, within the IWG, we offer co-working areas of different types: local, regional or global access subscriptions; dedicated work areas for co-workers using a single location.
What type of companies are the idedal client for SPACES?
SPACES is a flexible workspace concept created for business nomads, freelancers, dynamic entrepreneurs, employees who manage international projects, project teams, corporate enterprisers, startups, and national or global companies that believe in the power of communities to generate ideas that drive business growth.
Curious, independent and persevering people with values and principles based on innovation, eager to thrive, who love what they are doing and are always looking for new opportunities are the people you will find in the SPACES community.
Some of the companies that have chosen SPACES globally are Uber, Spotify, Airbnb, Paypal, Microsoft, Logitech or Oracle.
What benefits brings this type of concept used by SPACES for clients in Romania?
The answer is given even by the results of the most recent study by the IWG (IWG Flexible Working Survey), the group of SPACES and Regus, which was attended by about 200 business people, managers and entrepreneurs in Romania earlier this year.
More than 80% of companies believe that a flexible workspace would have a direct impact on business growth (91%), maximize profits and maintain competitiveness (87%), and also give them the opportunity to expand their business on new markets, recruit and maintain talents in the organization (84%).
Also, interviewed managers (90%) are of the opinion that employees working in the remote regime can bring significant savings for the company and that the use of flexible offices would reduce by up to 10% the annual management costs of the premises (81%) - administration , equipment and decoration, maintenance costs - and spending with unused space (40%).
Moreover, Romanian businessmen have a low availability (28%) than the global average (41%), to have their capital blocked in long-term property and technology contracts. Over 60% of respondents even admit that they are considering abandoning the current space in favor of a flexible, subscription based solution, in order to redirect more capital to business growth initiatives.
If a business wishes to start a new location, the three main advantages of a flexible workspace are to avoid the costs of fit-out and capital investment (74%), the speed of the space set-up (64%) and eliminating the "business downtime" associated with these activities (31%).
What types of premises does SPACES provide in Romania? What is SPACES globally?
SPACES offers networking and collaboration areas, team offices, co-working spaces, fully equipped meeting rooms, individually furnished offices, as well as a seating area and a café.
Decorating workspaces, whether designed to be rented for a short period or for a few years, is made with designer furniture, and details make the difference.
In Bucharest, SPACES will open its first locations Unirii View Tower building (6-8 Corneliu Coposu Blvd.), with 3000 m2 on the 1st - 3rd floors and in Campus 6 (Iuliu Maniu 6), with 3100 m2 at floors 1 and 2.
Globally, SPACES has 155 locations in 33 countries, but the pace of development is steadily increasing.
What is the cost of subscriptions for SPACES solutions? What are the options?
SPACES offers different options depending on the product you choose, whether it is membership in the co-working area where monthly rates start at 800 ron per person; or a private office, where monthly rates start at 1500 ron per person.
The services offered by SPACES are all inclusive, from full space decoration / fitting, to technical equipment, to customer service areas or to full service administrative and operational support. At the same time, SPACES customers have dedicated spaces for organizing seminars or other events. There is also in-house catering area and a cafe bar with a barista, which can be accessed daily or as support for events.
In practice, a company that chooses SPACES benefits from all the utilities and facilities of a first-class workspace without any prior investment from the client.
Moreover, once you become a member of SPACES, you are part of a global, dynamic community, and the workspaces offered are versatile, flexible, the atmosphere created is relaxing and comfortable.
What is the future of flexible working spaces in Romania?
The demand for 'on demand' is increasing which is natural in the context of the workplace revolution. For generations, people have become accustomed to the 8-hour fixed working hours spent in the same office. However, a growing number of companies adopt a different work pattern that benefits both the employers and the employees and this is why companies are reviewing their real estate portfolio.
We have entered the era of mobile and flexible labor, and this phenomenon is a major change not only for Romania but also globally.
Very soon the concept of flexible work will become normality.
At the same time, for companies that are targeting international market development, SPACES solutions are a must-have. The same IWG study quoted above reveals that 63% of Romanian entrepreneurs are interested in raising revenues from international contracts over the next 3-5 years.