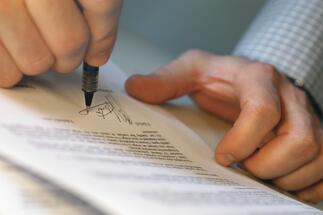 The deal was closed in the context of bauMax group exit from the local market and the acquisition of the entire group by the French group Adeo, the owner of the Leroy Merlin retail chain. The latter will take over the 15 stores, which were previously operated until now by bauMax in Romania.
The acquisition also required the restructuring of the entire bauMax group in Romania, which involved a total of nine credit institutions, including five banks and four leasing companies and non-banking financial institutions. This transaction is one of the most complex reorganization procedures ever to be undertaken by bauMax and will focus on five markets in Central and Eastern Europe.
VB Real Estate Services GmbH was assisted by Wolf Theiss Austria lawyers Gabriele Etzl, Partner, and Hartwig Kienas, Counsel, who coordinated all matters related to Austrian law. In Romania, the transaction was coordinated by senior associates Alexandru Campean and Fabiola Meister, from the Corporate/M&A department of Wolf Theiss Romania, and by Ramona Hromei, an attorney specialized in banking law, all acting under the supervision of partner Ileana Glodeanu, who heads the Corporate/M&A department in Bucharest. The Wolf Theiss team was also assisted by associates Diana Steţiu, Tudor Botea and Tudor Nistor from the Wolf Theiss Romania office.
Founded in 1957, Wolf Theiss is a European law firm active in Central, Eastern and South-Eastern Europe with a focus on international business law. With 340 lawyers in 14 offices located in Albania, Austria, Bosnia and Herzegovina, Bulgaria, Croatia, Czech Republic, Hungary, Poland, Romania, Serbia, Slovakia, Slovenia and Ukraine, Wolf Theiss represents local and international industrial, trade and service companies, as well as banks and insurance companies. (source: business-review.eu)