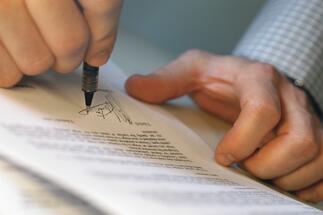 The two warehouses bought by the company in October are near A1 Business Park, built by Cefin and sold to Australia's Valad.  The transaction includes a warehouse rented by 2024 to the auto parts distributor Augsburg and a smaller property, of 3,000 sq. m, the Belgian investors says it is almost completed and will be soon rented.
The development of the property is made by AIC Industrial & Logistic Development, the new real estate division of Cefin, resulted after the liquidation of Cefin Real Estate. Most probably, the tenant of the new building will be the online retailer Fashion Days, which announced a partnership with the two companies.
Vabeld also signed the buying option for a 5 ha land and of a generating revenues building with an area of 8,000 sq. m, both in the same zone.
The moment of its entrance on the Romanian market, in July this year, the company also bought 15 ha of land suitable for logistics facilities' developments, near the A1 highway.
"The land is vacant except for two unfinished buildings totalizing more than 11,000 sq. m", a press release of the company said at the acquisition date. The company was also saying in the release that Varoed, the Romanian subsidiary of Vabeld, intends to complete these buildings by the end of the year.
The transaction was assisted by AIC Industrial & Logistic Development, a company hired to developed on the land warehouses with a total area of 90,000 sq. m.
"The company considers additional acquisitions of semi-industrial properties, its purpose being to build a portfolio of high quality in Romania, mainly in Bucharest ", a Vabeld's press release said.
The Belgian company is active in five countries: Belgium, Great Britain, France, Brazil and Romania.
Cefin gave up its real estate division Cefin Real Estate in 2011. Geo Mărgescu, the company's manager, took over the employees and, together with Steve Burke - construction director within Cefin RE, founded SIX Management, through which they had worked together with Cefin.
Later, in 2013, Cefin developed the company AIC Industrial & Logistic Development, managing the group's real estate assets, including Dunca Logistic Park in Timişoara.
The Bucharest exit zone on A1 highway was the scene of a series of real estate transactions this year on the industrial segment. The Dutch company CTP started by the acquisition of Mercury Logistics Park for nearly EUR 10 million.
The American investment fund Heitman, the seller of thus logistic park, exited Romania by this transaction. Furthermore, CTP added to its portfolio the Prologis Park Bucharest A1 project, paying EUR 40 million, prompting the exit of the seller (Prologis) from the Romanian market and recently, it signed an acquisition agreement with Portland Trust for Bucharest West project, for an estimated price of nearly EUR 60 million, according to Capital. (source: capital.ro)