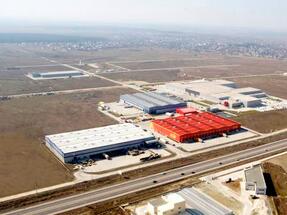 The buyer is the Czech company CTP, according to market sources, cited by local Mediafax. Real estate company JLL has brokered the transaction, but has not indicated the buyer's name. In 2007, the Czech developer CTP wanted to develop several logistics parks in Romania.
Mercury Logistics Park has over 34,000 sqm of warehouses and class A offices in three buildings. It also includes a 11.5- hectare plot. The whole project lays on a 19-hectare plot and has the potential to develop 60,000 sqm of industrial space.
In Romania, Heitman only developed and managed Mercury Logistics Park.
CTP has a portfolio of some 2.5 million sqm and a rental income of EUR 120 million in Central and Eastern Europe. (Source: Romania-insider.com)