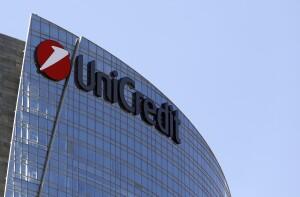 Office buildings, bank branches, retail properties and residential properties in Italy, Germany and Austria are among the real-estate properties that UniCredit plans to sell in the next two years, Paolo Gencarelli, head of UniCredit's property division, stated on Monday. According to him, the sales in Austria would generate EUR 1.2 bln in revenues.
"We are seeing huge interest from international investors and the timing is perfect. We expect savings of EUR 220 M between 2014 and 2018 from the rationalization of our assets," Paolo Gencarelli stated. "We launched the process to sell assets in Austria last month, sending a memorandum of information to investors. The portfolio will be sold before the end of the year," Gencarelli added.
The Cushman & Wakefield Inc. real-estate consultancy company recently estimated that the European banks and asset managers sold off in 2014 real-estate loans and mortgage loan default properties worth a record level of EUR 80.6 bln. This year the transactions are set to reach EUR 60-70 bln, Cushman estimates.
UniCredit's property division has sold assets worth EUR 4 bln since 2008, and the new sales are part of regional director Federico Ghizzoni's plan to lower expenses and limit risks, Agerpres informs.
In 2014 the UniCredit Group registered a net profit of EUR 2 bln, in contrast to the record losses of EUR 13.96 bln registered in 2013. UniCredit Tiriac Bank, its Romanian division, registered a net consolidated group profit of RON 143.8 M (EUR 32.3 M) in 2014, and after minority interests were taken into account its net profit stood at RON 118 M (EUR 26.5 M). (Source: nineoclock.ro)