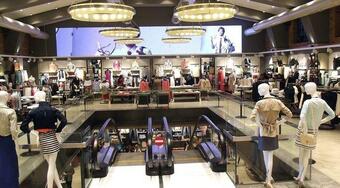 The Koton store was expanded and relocated on the ground floor, with an investment of over EUR 500,000, according to Burak Akbulat, general manager of Koton Romania. The unit now covers 1,640 sqm.
The Turkish retailer plans to increase its turnover per sqm by 37% and hopes that the average monthly sales will grow 3.2 times.
Koton opened its first store in Romania in Bucuresti Mall in 2007. The store's expansion and relocation are part of the mall's development strategy.
Anchor Group, present on the local market since 1997, owns Bucuresti Mall and Plaza Romania shopping centers. Its portfolio also includes Anchor Plaza and InCity Residences. So far, the group made total investments of over EUR 350 million. (Source: Romania-insider.com)