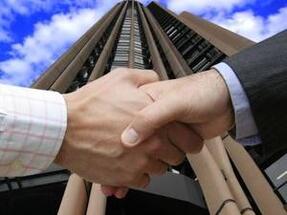 A new trend is the simultaneous expansion of large IT&C companies to several cities, such as Accenture (which rented in 2016 offices in Bucharest, Cluj–Napoca and Iași), Deloitte (Bucharest and Timisoara), Ericsson (Bucharest and Pitești), HP (Cluj-Napoca and Arad) and Huawei (Bucharest and Timișoara).
In 2016, Timișoara occupies the first place in the top of office rentals outside Bucharest, with a total volume of 35,795 sqm, also being the city where large quality office areas were delivered.
The second place in attracting corporatists was occupied by Iași, followed by Cluj-Napoca. Other cities, such as Brașov, Arad and Pitești were also involved in office transactions, but with a smaller total volume – below 4,000 sqm.
"Large university cities n Romania attract as a magnet the companies looking for young talents, especially for fields such as IT&C, share services, call center, research-development and the companies'interest for these cities is growing, which will lead to effervescence on the office market in these zones for the next five years", says Alexandru Petrescu, Managing Partner la ESOP Consulting l CORFAC International.
In Timișoara, the largest office areas were rented in the large projects such as OpenVille, Bega Business Park and City Business Center, some of these having scheduled new deliveries during the period.
The largest transaction on the local market in Timisoara was the renting by Alcatel of an area of 10,134 sqm in Bega Business Park. On the other hand, OpenVille attracted more large tenants totalizing an area of 14,373 sqm.
In Iași, more than five corporate tenants chose the Palas project, which has scheduled new office deliveries in 2016-2017. The largest transaction in the local market in Iași was the renting of 13,000 sqm by Amazin in Palas project, UBC 5 building.
In Cluj-Napoca the favourite projects were Sigma Business Center, The Office and Liberty Technology Park. The largest transaction was the renting of an office space with an area of 4,500 sqm by Accenture in Sigma Business Center.
The companies with new offices in Timișoara include Atos, Autoliv, Alcatel, Continental, ACI, Huawei, Carpatair, Toluna, Sustainalytics, Deloitte.
In Iași, the city on the second place in the top in 2016, companies such as Amazon, Accenture, Bittdefender and Softvision have decided to rent new offices, while Accenture, HP, Arvato, SIG Combibloc and Quest Global were attracted by Cluj Napoca.
"In 2017, we estimate that the companies focus would be to expand in main cities where they could find students and graduated with multi-lingual and technical capabilities, such as Timișoara, Iași, Cluj, Brașov, Sibiu and where the office market is more developed and in the following years the expansion will continue in a faster pace in other university cities as well, such as Craiova, Constanța, Pitești, Arad, Oradea, Galați etc. In these secondary cities the main options the companies will have, will be to identify developers able to deliver quality buildings and to sign pre-leases in order to secure office spaces to an acceptable quality level", estimates Alexandru Petrescu, ESOP Consulting l CORFAC International. (source: Esop)