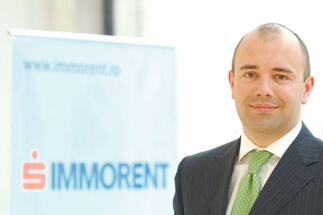 Cernescu was appointed in June as managing director of Țiriac Imobiliare, the real estate division of Țiriac Holding.
According to data from the social network Linkedin, Cernescu has the responsibility for the general management for the real estate investments and development within Țiriac Holding, founded by Ion Țiriac in 1994.
Cernescu occupied until 2012 the position of managing director of Erste Group Immorent, a company which had in plan the development of real estate projects in Romania, postponed due to real estate crises.
After his departure from Erste Group Immorent, he worked for BCR, and then for the businessman Florin Pogonaru, being involved in the development of the commercial centre Veranda near Obor market in Bucharest.
Țiriac Imobiliare has currently ongoing several important real estate projects, such as the residential complex Stejarii in Northern Bucharest or Residenz in Chitila.
Țiriac Imobiliare has in plan the development of several real estate projects, such as residential, commercial, office buildings or auto in Bucharest and big cities in Romania, according to data published on the company's website.
The company also developed office projects such as Țiriac Holdings headquarters on Șoseaua Nordului, the office building Nouveau Centre near Unirii Square or the building Vama Poștei near Basarab bridge.
Țiriac Imobiliare obtained last year the construction permit for an office building with 11 floors and a rentable area of 18,000 sq. m on Buzești St. in Bucharest.
Moreover, the company owns lands in Brașov and Timișoara, where it has in plan to develop retail projects. (Source: profit.ro)