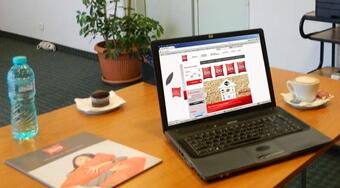 Clients will be able to book not only a hotel room, but also a personal office available for them during the trip.
Three-quarters of the hotel's customers are business travellers, according to Ibis representatives, cited by local Wall-street.ro. They stay on average 1.4 nights and work 5-6 hours in the hotel, where they also organize a big part of their business meetings.
Many customers said they would like to have a private space for work and business meetings.The hotel will test the new service until June 30.
Ibis Bucuresti Gara de Nord is the chain's biggest hotel in Romania and opened in 2004. (source: Romania-insider.com)