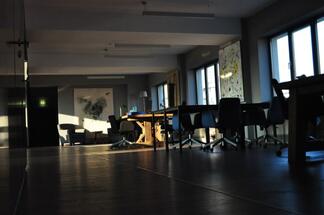 "I don't believe we are a traditional co-working space - we wanted an exceptional office for us – and now we opened it for the exterior, so the future "colleagues" to feel at ease, as in their own office. Therefore it is most likely that our projects to take off faster than we expect and that relatively few places remain available for the co-working area. It is also very likely that the co-working space to work great and that we will be forced to relocate", says Mihai Seceleanu.
YouWork focuses mainly on experimented entrepreneurs and freelancers and less on starting entrepreneurs. "The first understand better the value of their offices in downtown of Bucharest, in an exclusivist location, exceptionally fit-out.  As a number, I believe we address more to individuals and teams of maximum 2-3 people", he added.
Prices are higher than of the concurrence, starting with EUR 250 per month.  
The entrepreneurs have invested EUR 120,000 by far in the fit-out and opening of their Hub. "We consider that we invested not only in a co-working space, but in our very office. Therefore we don't have a return on investment target, a period for investment payback".
The maximum capacity Mihai Seceleanu believes to cover in 2016 is 20-25 places. (source: wall-street.ro)