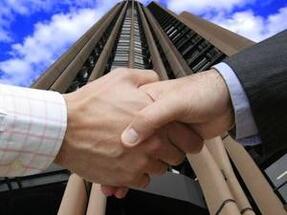 In the end of last year, Globalworth had a level of indebtedness of 34.4 pct.
Globalworth's portfolio was evaluated in the end of June to EUR 808.8 million, half of the value of NEPI's portfolio (approx. EUR 1.6 billion), one of the main competitors of Papalekas in Romania.
"The bank exposure of Globalworth increased in the first half of the year with EUR 161.7 million, mainy due to new loans, of EUR 109 million value, as well as due to the takeover of debts related to Nusco Tower and UniCredit building, of EUR 52.7 million overall", shows a report of Globalworth.
The company's representatives consider that despite new financing, the level of indebtedness stays "moderate", of 44.9 pct.
"Our ability to obtain financing for acquisitions and projects development could be highlighted through the contraction of two new loans in the third quarter, in value of EUR 32.5 million", the report also says.
In the first six months of the year, the company completed the takeover of the office buildings UniCredit, Nusco Tower and Green Court Building A, representing a total investment of EUR 129.7 million. Moreover, Globalworth delivered for the Continental company the first phase of an industrial space of 44,800 sq. m in Timișoara Airport Park. At the same time, in August, another 9,100 sq. m were delivered in the industrial park for the Elster company.
Globalworth owned in the end of June 14 real estate projects, with 13 in Bucharest, being one of the most important investors on the local real estate market.
Out of the 14 projects, 9 are completed and have almost 327,000 sq. m overall, an occupancy rate of 80 pct, and are evaluated at EUR 639.5 million. The completed projects in Globalworth's portfolio include the office buildings Tower Center International, BOB, BOC and the residential complex Upground, all in Bucharest. The revenues from rents of the nine projects reach EUR 36.3 million.
Moreover, the businessman has several projects in various completion phases, such as Bucharest One, Global Worth Campus, Gara Herăstrău and the expansion of the logistic centre in Timișoara, with a value of EUR 150.7 million. Those projects will deliver on the market more than 200,000 sq. m of offices and logistics facilities.
After the completion of these projects, Globalworth will reach a portfolio exceedin 1 billion Euros in Romania.
Globalworth was founded in 2014 by the Greek businessman in order to consolidate under the same umbrella all the real estate assets owned in Romania. The company was listed on London Stock and two American investments funds, York Capital (20.9%) and Oak Hill Advisors (13.4%) were attracted among its shareholders. (Source: profit.ro)