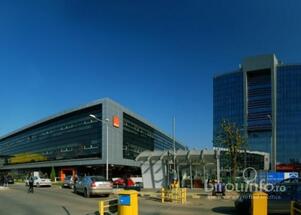 In the similar period of last year, Immofinanz registered revenues from rents of EUR 12.6 million from 17 projects.
Immofinanz owns on the local market nine office buildings, 5 retail properties and 3 logistics centres.
The properties of Immofinanz Group in Romania represent 10.9 pct of the total company's portfolio, according to Mediafax.
The revenues from office buildings rentals have totalized EUR 4.9 million in the first quarter of this year, down from EUR 5.6 million last year. This means that the company lost tenants for almost 30,000 sq. m office spaces.
The investment yield of the office projects is estimated at 6.9 pct. The area of the nine office buildings, including the most important such as Iride Park, Victoria Park or Bucharest Corporate Centre, exceeds 206,000 sq. m.
From the rental of the three logistics parks, totalizing 52,340 sq. m, the revenues totalized approx. EUR 900,000. The occupancy rate of the parks is 93 pct., compared to 67 pct. in the end of July 2013.
Immofinanz maintains its plans of bringing in Romania the concept of the STOP.SHOP commercial centres developed in other countries from Central Europe, as well as of expanding the logistics sector investments. (source: wall-street.ro)