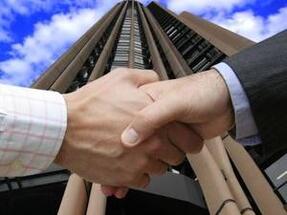 The largest traded area is in office buildings in Bucharest, where 110,000 sq m were leased in Q1 2019.
Most industrial and logistics facilities were leased to regional cities, where 61% of the total
29,000 sq m, delivered to customers in the first three months of 2019. The remaining 39% were traded in the parks located in the capital's region.

The modern office space inventory reached 3 million square meters in Q1 2019, of which 51% are in Class A projects. In the first three months of the year, 93,000 sqm were completed, in three projects office buildings: Renault Bucharest Connected, The Mark and The Bridge - Building B. At present, another 216,000 square meters are under construction with delivery dates announced in the Q2 – Q4 2019 range, of which 60% are already pre-leased. The six projects whose completion is expected by the end of the year are: Business Garden Bucharest, Expo Business Park, Oregon Park - Building C, The Light, Equilibrium - Building A, Timpuri Noi Square - Building C.
Of the 110,000 sq m traded in Q1, 79% was represented by new applications (14%), pre-rentals (52%) and extensions of existing premises (13%), and 21% consisted of renegotiations and renewals. The western part of Bucharest continued to be the most demanded, with 43% of all transactions, followed by the center by 23% and the CBD (Victory Square, Charles de Gaulle Square) by 12%. Most of the rental requests also came from IT & C companies in 2019, with 63%, with 16% of players in the financial sector followed by the service sector by 12%. (source: CBRE)