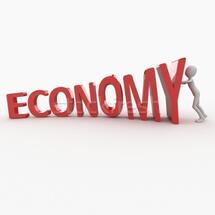 Previously, in the prognosis on medium-term – the autumn variant, CNP estimated an economic growth of 2.5%.As regards the growth of GDP for 2014, this is estimated at 2.9% with 0.3 percentage points higher than in the winter prognosis.
When referring to the nominal GDP, CNP estimates for this year a value of 709.7 billion lei, and for 2014 674.3 billion lei.
The medium term prognosis 2014 – 2018 – the winter variant estimates for 2016 an economic growth of 3% for 2017 of 3.3%and for 2018 – 3.5%.
According to the published data on 13 February by the National Institute for Statistics, the GDP in 2014 was, in real terms higher by 2.9%as compared to 2013 and the GDP of quarter IV 2014 was in real terms higher by 0.5% as compared to the previous quarter.
The budget for 2015 is established on a growth of 2.5%and the GDP is estimated at 709.681million lei.
IMF showed recently that the Romanian economy will grow by 2.7 % this year. (source: actmedia.eu)