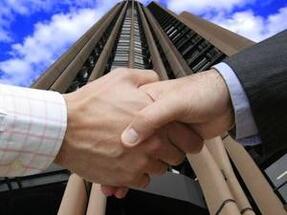 "In Prague, the office request has decreased, yet there were office transactions, which shows that trust and market perception does not always reflect the real situation. WE expect investors entering Romania too. I believe they already started to show, but they are not opening yet their pockets, they are waiting to see if the market hit its lowest level ", said Reidl during CEDER Conference organized by CiJ Journal.
In his opinion, Bucharest is avoided by the investors because the local market was "overheated", and the rents have decreased a lot during crises, comparing to Poland and the Czech Republlic, where there were not registered such dramatic corrections.
"The market in Prague, for instance, was not as overheated as the one in Bucharest, where the land prices and the rents have increased a lot before the crises. Yet in crises the rents in Bucharest went down from EUR 19/sq. m /month to EUR 14/sq. m /month, and in Prague there wasn't registered such a large drop, that's why investors continued to buy projects on this market. The investors didn't appreciate the Romanian market as sustainable, but I believe now the minimum level was reached, and we will see soon a resuming of growth, which will bring investors", said the representative of Immofinanz, a company with over a billion Euros assets in Romania.
He considers that this year most probably the level of real estate assets transactions will maintain at the level from the previous years, of EUR 200-300 million, and that starting 2015 more sales could take place, in a first phase office buildings and then malls.
David Hay, executive manager of AFI Europe also sees a more active presence of the investment funds in Romania, especially as more attractive projects appeared on the market.
"For several months, investors such as Morgan Stanley started considering Romania, they are not doing anything for the moment, just looking. They are not interested only in offices, but also in retail projects, I believe we will see transactions in 12-18 months, with Bucharest being the next destination for investors after Warsaw, which became very expensive, with a yield of 6 pct. Now there are projects on the market matching the investors' preferences", Hay explained.
In his opinion, the higher financing costs in Romania, as well as the history of the local real estate market have kept out the investors.
On the other hand, the real estate consultants see a good evolution of the transactions in the following period. Therefore, Horaţiu Florescu, the president and executive manager of The Advisers/Knight Frank expects that in the next 6-9 months 1-2 large transactions to be announced on the Bucharest office market, with buildings developed in the last 36 months.
Răzvan Iorgu, managing director CBRE Romania, also considers that in the next 12 months there will be transactions, as there are good products on the market, appropriate for those willing to buy projects in the best areas. (source: zf.ro)