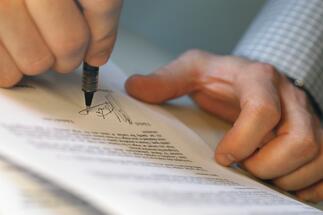 The increase of the value of mergers and acquisitions took place on the basis of the drop in the number of tradings up to 119, from 131 in 2014.Last year, the financial sector in Romania recorded a high level of tradings due to operations with high value such as the taking over by UniCredit of the rest of shares from UniCreditTiriac for a value estimated at approximately 700 million euro.
'The most attractive sectors for acquisitions in 2016 will continue to be the manufacturing industry, financial institutions and services, ITC and real estate' stated Horea Popescu partner at CMS Romania.
As regards the region of Emerging Europe, both the number of mergers and acquisitions and the their value dropped in 2015 as compared to 2014, as at global level the M&A market reached a new record value in 2015.Due to the political and economic shocks, as well as due to the tensions in Ukraine and the crisis of the Greek debts, the value of mergers and acquisitions in emerging Europe dropped up to 53.8 billion euro in 2015 from 62.8 billion euro in 2014.The sector of manufacturing was again that which recorded most mergers and acquisitions,343 operations, followed by ITC and the real estate sector with 298, 263 mergers and acquisitions respectively.
The biggest trading of 2015 at regional level was signed with Turkey, where Finansbank was taken over by QNB from Quatar for 2.8 billion euro. Even so, Russia was responsible for 32% from the tradings closed in emerging Europe and for 35% of the total value of operations. (Source: actmedia.eu)