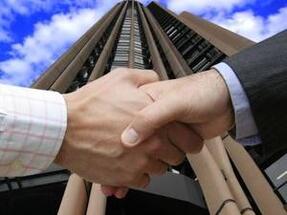 The office space segment has been dominated by companies such as Globalworth, Portland Trust and Forte Partners, who have purchased land plots with a total estimated value of 23.7 million euros and a 32.000 m² total area.
Major investors such as Opus Land and One United Properties have bought about 116,000 m² for residential buildings, worth about 20.4 million euros.
Commercial, mixed, and industrial and logistics developments have also increased in 2018, which is the reason for many land acquisitions. Most land transactions took place in Bucharest.
Among the most important transactions that mark the land market in 2018, Mitiska REIM acquired the land of the former Helitube plant in Colentina, which occupies an area of 89,500 m² and where a project of commercial premises will begin.
Developers of logistics and industrial spaces such as P3 and WDP bought in 2018 lots of land totaling 600,000 m², and in the coming period more construction is expected to begin on this segment.
An increasingly strong direction is the emergence of "mixed use" real estate projects that combine two or more components, such as commercial and residential spaces. Thus, globally recognized names such as Globalworth, AFI Europe, Speedwell, One United Properties have turned their attention to this type of development and have invested in the acquisition of 154,000 m², which will be mixed projects.
At the national level, most of the 2018 requests came from major retailers who regained their confidence in regional development potential. Thus, players such as Mitiska REIM, Prime Kapital, Catinvest have secured their projects by land purchase in Baia Mare, Iasi and Craiova. One of the largest transactions in Romania in 2018 is the sale of a 42 hectare land located in Simeria, Hunedoara County, to BSH Electrocasnice Manufacturing SRL, the Romanian subsidiary of the German company BSH Hausgeräte GmbH. The German company will build a washing machine factory, the first unit of its kind owned by the German manufacturer in Romania, and the transaction was assisted by CBRE.
In both Bucharest and regional centers, investors' interest in land belonging to former factories remains high. But the trend for the coming years is the emergence of more and more small, boutique projects that combine office, residential and hotel components. The criteria by which a land is valued still depend on the type of project to be built and location, which should provide easy access to public transport, especially to the subway. Other important issues are proximity to restaurants, shopping centers or parks. Bucharest has great potential for future development, with lots of land that can be used for large projects. The only disadvantages in the capital's area are the longer times required to obtain authorizations, which can influence the final price of a land.
Construction land prices were generally at a constant level in 2018. In Bucharest and the largest regional cities, such as Cluj-Napoca, Timisoara and Iasi, slight increases were observed, about 10% in the most demanding areas.
"In 2019, all the indicators analyzed show that prices will remain constant. In the office market, rises will be mitigated by the pressure induced by new tax regulations and wage increases. On the residential segment, sales do not have the same pace, and this will also keep land costs at a level similar to the recent one. In the future, the trend of price moderation could be interrupted by the sale of well-located land, which also has a Zonal Urban Plan (PUZ), which would increase their value", said Andrei Brînzea, Head of Land Development of CBRE Romania. (Source: CBRE)