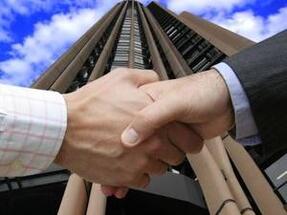 Otherwise, good forecast is predicted for 2019. As the stock of office buildings in Romania will grow by more than 350,000 square meters in 2019, the vacancy rate will also increase, according to Colliers representatives.
"We expect to increase our vacancy rate. Now it is around 9% and we estimate it to reach 13%. We have had vacancy rates even in this area and we have seen that the market has absorbed the stock", said Laurentiu Lazar, managing partner at Colliers International Romania.
Of the approximately 360,000 square meters of new office space to be delivered in 2019, there are pre-rentals signed for 65% of the new premises. On the other hand, the offer is three times higher than the net demand.
"At the moment, 65% of the new office space is pre-leased, as we have one year ahead. Our estimate is that by the end of the year the new buildings will be 75-80 occupied", said George Didoiu, director of Tenant Services, Office Agency.
The substantial increase in office supply in 2019 could put more pressure on rents and the owners of the buildings will have to be more inventive.
"The Floreasca area is currently protected, it has the lowest vacancy rate of less than 1%, which is why the rents are already being discussed by reducing the packages offered", says Sebastian Dragomir, Head of Office Agency.
From the investment market point of view, office project transactions are expected to be between 500 and 1 billion euros this year, depending on the evolution of current projects.
On the other hand, the lack of predictability makes western investors to bypass Romania, says Laurentiu Lazar, giving an example in this respect.
"I saw what happened at the end of last year. We already have feedback from a customer who was very clear about entering our country with a service center with 200-250 employees at first and with a prospect of growth somewhere in the area of 400-500 employees. In December the decision on Romania was clear, and now it has changed its mind. This is a service center in a Western country that has considered coming to us, but because of the latest changes it did not make the decision. Those who invest are clearly affected by unpredictability, "Lazar added. (source: forbes.ro)