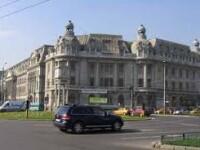 "The terrain covering 700 sq m was bought in 2007 and construction work began at the beginning of the year. Right now the building has been raised and work is focused on interiors. The apartment complex has four floors and will include penthouse suites and 3-room apartments", according to Georgian Marcu, general director of Green Angels real-estate firm.
Marcu Added that the investor has over 15 years of experience all over the world and he owns two other fields in Bucharest where he intends to focus on developing residential projects.
Batistei apartments will cover between 95 and 141 square meters, with a price tag of 2,100 EUR per square meter and parking space for EUR 25,000. The penthouse suites will come with terraces of 100 square meters. The project is targeting clients that "want to live in an ultra-central location and are in the market for high-quality places to live with matching design". One of the novelties brought on by the construction firm is the fact that a laundromat will be placed in the basement.
"We haven't officially started the sales process, but we already have 3-4 clients for the two penthouse suites, both on reserve", according to Marcu. (source: business-review.eu)