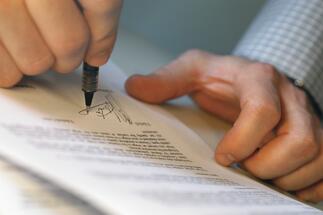 Over 80% of respondents consider that the law represents a major threat to the real estate market in Romania, according to a survey of the real estate portal Imobiliare.ro. Almost half (45%) of the real estate brokers believe that the market will crash, similar to the economic crisis period.
The law on giving in payment, initiated by the MP Daniel Zamfir, allows the mortgage debtors to get rid of their debts to banks by giving the mortgaged assets to the banks. The banks are unhappy with this law and say they will become more restrictive in granting mortgage loans if the law passes as it is.
The banks may increase the advance payment required for mortgage loans, which would also impact the Government's First House program. Those who want to buy their first house will have to save eight years for the down payment instead of one at the moment, according to Romania's National Bank deputy governor Liviu Voinea.
The First House program has been the main driver of the residential real estate market in recent years. (source: Romania-insider.com)