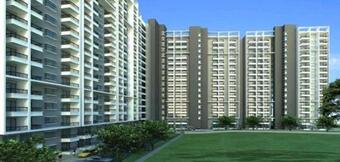 In the last 5-6 years, the share of buyers with budgets over 100,000 euros dropped significantly, to 18% of total. At present, 21% of customers would be in the 60,000-80,000 price span, while 13% could afford a house of 80,000-100,000 euros.
Things were different in 2008, when most buyers were looking for expensive houses, at a time when 3 and 2 room apartments in Bucharest cost over 100,000 euros. 9% of clients had budgets between 80,000 and 100,000 euros, 10% between 60,000 and 80,000 euros and 11% would have paid up to 60,000 euros for a house.
In order to answer the new price demands in the market, developers of residential ensembles had to redesign their products, both for the number of rooms and areas allocated.
A share of 37.9% of the housing stock built between 2000 and 2008 was represented by three room apartments, followed by two room apartments (33.6%), four rooms and more (15.3%) and one room apartments (13.2%) of total.
Between 2012 and 2016 apartments built with two rooms predominate (48.3%), followed by those with two rooms (32.5%), one room apartments (12.2%) and units with 4 or more rooms (7%).
The tendency to develop apartments with fewer rooms was doubled by surface reduction. The average area of a single room apartment dropped from 45 sq.m (in 2008-2009) to 36 sq.m (in 2012-2016), a two-room apartment has now about 55 sq.m (against 74 sq.m), one with three rooms has 82 sq.m (from 105 sq.m) and one with four and more rooms 115 sq.m (from 125 sq.m).
The introduction of the First Home program in June 2009 had a major impact on the development of the real estate market, leading to an increase of the number of transactions and the slowing down of the price drop rate.
According to Imobiliare.ro index, the average amount requested for apartments (old and new) available for sale at national level dropped by 41% in the first recession year, from 2,058 euros/sq.m in 2008 to 1.211 euros/sq.m in 2009.
Later on, over 2009-2014, the owners' claims dropped by 155 compared to the maximum value reached before the crisis, reaching the lowest level of 900 euros/sq.m. "In this period of time, 60,000 euros became a price standard, at first more rigid, than more flexible, for the types of apartments most in demand - with two and three rooms. The "alienation"tone was given by owners in the old market, followed by sellers of new housing units, with the appearance of new residential developments," the study shows.
In secondary towns, the market was at its lowest by mid 2014. Houses in Brasov, Cluj Napoca, Timisoara and Constanta started recuperating the decline begun in 2008.
In Bucharest, the sellers' claims continued to drop for another 12 months until June 2015, when it started to rise slightly.
This difference is partially responsible for the fact that last year Bucharest was not the city with the lowest prices (where the Imobiliare.ro index is now 1.104 euros/sq.m) and was surpassed by Cluj (with an average of 1.197 euros/sq.m). (Source: actmedia.eu)