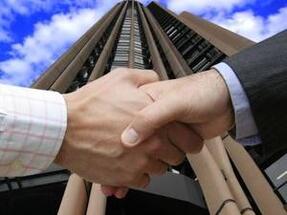 The current year was one of significant increase in all segments of the real estate market, with the exception of office space located outside of Bucharest, a segment that had already seen record deliveries in 2015.
For the industrial and logistics sector, 2016 was the best year in the history of the Romanian real estate market, with deliveries of approximately 380,000 sq. m, an increase in consumption and a greater demand from the industrial sector, which generated a new wave of investment in fully completed buildings, but also speculative investments, a sign that investors have regained confidence in the market's potential.
Across all real estate sectors analyzed, approximately 60 percent of facilities were built in Bucharest and around the capital.
The biggest increase in shipments over the previous year, of 240 percent, was recorded in Bucharest's office sector, with new spaces cumulating an area of about 290,000 square meters.
"Although it was a year with significant deliveries, the new office spaces were rapidly absorbed, maintaining the vacancy rate at a stable level, while rents recorded a slight increase in the central and semi-central areas. For 2017 we forecast a dynamic market, with new companies that analyze the entry on the market and existing tenants that seek to consolidate their position, with plans to increase the space they occupy by 20 to 50 percent. Companies whose lease contracts are expiring at the ned of next year and even in the first part of 2018 are already on the market to assess their options," the real estate company representatives said.
Projects totaling 370,000 sq. m completed this year in the logistics and industrial sector represents the equivalent of total deliveries made in the preceding five years (2011-2015), according to the DTZ study and the sustained pace of development will continue in 2017.
Almost 190,000 sq. m, accounting for half of logistics and industrial spaces completed this year, were developed in Bucharest, after a seven-year period when the cumulative deliveries were only 90,000 sqm, which is very little for a European capital. The growth trend of the logistics spaces will continue in 2017, when DTZ Echinox estimates that the level of deliveries will remain high, with investors focusing on Bucharest, Cluj and Timisoara, followed by Sibiu and Brasov.
Even though they are still far from the figures achieved during the economic boom, the retail sector had an important development in 2016, with total deliveries standing at 237,000 sq. m, up by 40 percent compared to 2015.
For the period ahead, analysts expect an intensification of development segments of retail parks and convenience centers, less represented in Romania compared to other markets in the region. In 2017 the focus will be on secondary and tertiary cities where there is a modern retail component or the sector is underrepresented, and to the cities where developers will focus on complementary projects. (source: business-review.eu)