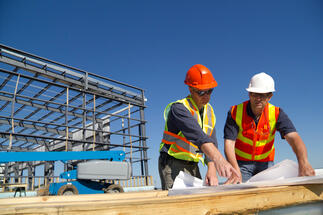 "Multinational companies perceive Romania more and more as an attractive business destination. (...) Moreover, both the elections and the increase in using EU funds should determine a growth of 7.1% in 2014 for the civil engineering market.", the yearly 2013 report of the company showed.
Strabag owns the major shares package in Societatea Companiilor Hoteliere Grand, which operated the five stars hotel JW Marriott in Bucharest.
The Austrians' report presents one of the fewest optimistic estimations regarding the evolution of the constructions market in 2014. The constructions were one of the most damaged economic sectors during crises, registering a decrease of approx. 40 pct. in 5 years. The recovery of the constructions market, which generated last year 7.9 pct. of the GDP, could sustain the economic growth.
Strabag reached EUR 322 million business on the local market last year, which generates 2 pct. of the group's total turnover. (source: zf.ro)