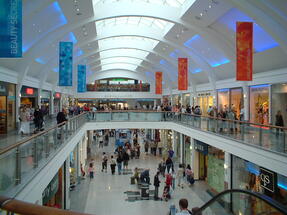 The investors started the transformation of the former Pipera market to a commercial centre which will include in the first phase 7,500 sq. m, scheduled for delivery this May.
The projects' area will double by the autumn of this year. The tenants include foreign retailers such as Sportisimo, Takko and Pepco, as well as local chains such as Salad Box, Tip Top or Pizza Bonita.
The project addresses the employees of companies such as Ford, Coca-Cola, Renault Technologie Roumanie or eMag, in the office buildings situated in the area Pipera-Tunari, as well as the inhabitants in the area.
 Marius Ivan also developed an office building in Pipera, while another real estate project is facing insolvency, with debts reaching EUR 76 million. (source: zf.ro)