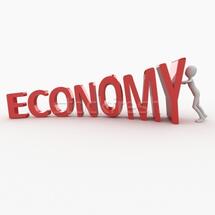 The country outlook is stable, due to the economic growth perspectives which could offset the impact of tax cuts which the Government announced.
S&P estimates that Romania's economy would grow by about 3% per year between 2015- 2018. In 2014, Romania's economy went up by 3%, due to the increase in the private sector consumption.
"We estimate that the internal demand will strengthen in the following four years," reads an S&P press release.
The low absorption of EU funds or low foreign direct investments could limit Romania's economic growth. (source: Romania-insider.com)