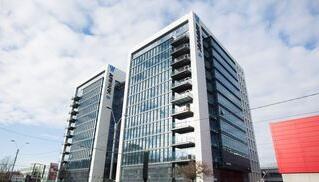 "The investment in the new location comes as a result of the continuous growth we register, reaching EUR 7 million turnover in 2015, with 53 pct. growth compared to last year. We also have available space for growing, specially designed, for the execution of projects, both for the existing clients and for the new ones, benefiting from all equipments and necessary infrastructure", has declared Manel Ballesteros, general manager SII Romania.
SII Romania is an ICT company founded in 2009. Starting with 2012, the company is part of SII Group, one of the international leaders on the segment of new technologies, integrated IT systems and engineering.
"The investment in AFI Park 4&5 is strategic and supports us meeting better our clients' needs. Moreover, in 2016 we will continue the territorial expansion and the implementation of the innovation projects for which the investment in a modern infrastructure, with high security standards and a larger space were necessary", added Manel Ballesteros.
AFI Park 4&5 represents the fourth development phase of the office project developed by AFI Europe Romania in the vicinity of AFI Palace Cotroceni mall in Bucharest. The new buildings, completed in the beginning of 2016, will have a rentable area of 32,000 sq.m, structured on 12 floors served by two underground parking levels.
Situated in the vicinity of the student campus Politehnica, the project AFI Park attracted mainly companies in IT&C, which find an advantage in the available workforce in the area. With the completion of 4&5 buildings, AFI Park project reached a rentable area of 70,000 sq. m, being one of the largest business parks in the city. (source: profit.ro)