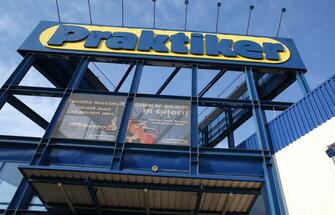 Bluehouse Capital bought the Praktiker store in 2011 for EUR 10 million from the businessmen Savva Stylianos and Panayi Panayiotis, shareholders of Omilos Investments.
The DIY store, with a gross leasable area of 9,385 sq. m, is generating operational revenues of approx. EUR 1 million net per year.
"This transaction gives us an additional exposure on the retail market in Romania, where GDP has registered 4.2 pct growth in 1Q of 2015, the fastest economic growth in the European Union", has declared Lambros Anagnostopoulos, CEO of Secure Property. 
The property is part of a package of assets Secure Property announced in May to buy for EUR 23.2 million. Apart from the store in Craiova, the investment fund also took over last month 24.35 pct of the office building Delea Nouă and a package of dwellings in Bucharest and Sofia, for a value of EUR 18.6 million.
Delea Nouă office building is fully let, mainly to ANCOM, and generates operational revenues of EUR 1.9 million net per year.  
The entire assets portfolio bought in the last month will increased the annual revenues of Secure Property with more than EUR 8 million.
The investment fund also owns seven operational properties, situated in four countries in the region, with a total net value reaching EUR 62 million.
In Romania, the Cypriots also own the logistic park Innovations in Clinceni, bought for EUR 12.6 million, the office building EOS Business Park –Danone headquarters – bought last year from Tănăsoiu family for EUR 5.85 million and a portfolio with 122 apartments in the residential complexes Doamna Ghica Plaza, Linda Residence, Monaco Towers and Blooming House, with more than 64 pct rented.  (source: capital.ro)