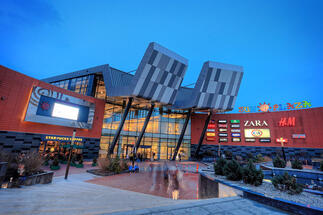 The major construction work of reshaping will affect 11,000 sqm and in total will offer space designed to host up to 40 new stores.
The upgrading process of Sun Plaza will start in the first quarter of 2016 and is expected to be completed in the first quarter of 2018.
The extension works, designed by architects and engineers from ATP Vienna and coordinated by Optim Project Management, will cover the refurbishment as well as the redevelopment of significant mall area.
S Immo has increased in December last year the capital of the company Societate Dezvoltare Comercial Sudului (SDCS), which controls the commercial centre Sun Plaza in Bucharest's district Berceni with EUR 20 million. (source: property-magazine.eu)