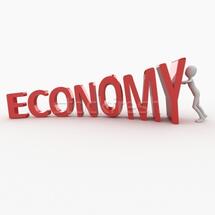 The economy grew by 3.3% in the third quarter, compared to the third quarter of 2013, INS data shows.
The INS also reviewed the GDP growth figures for the previous two quarters. The new data show that the GDP only declined in the second quarter compared to the first quarter of this year, by 0.3%, while in the first quarter Romania actually had economic growth compared to the fourth quarter of 2013, of 0.5%.
The new data differ from the initial data released by the INS, which showed that Romania's GDP declined two quarters in a row, which translated into technical recession.
This comes to confirm the statements made by Prime Minister and presidential candidate Victor Ponta in his direct confrontations with Sibiu's mayor Klaus Iohannis earlier this week. Ponta said he's willing to bet his reputation that INS would report economic growth higher than 1% for the third quarter and show that Romania was never in recession.
In the first three quarters of 2014, Romania's economy grew by 3.1% compared to the same period of 2013. (source: Romania-insider.com)