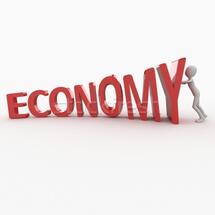 Since most companies are expecting growth, they are planning on expansion this year, therefore nearly half of respondents plan to do more hiring (43 percent) and a third (34 percent) will make significant capital investments. A qualified labor force remains a strength and a competitive advantage for our country, the survey shows, with 75 percent of answers saying so.
More than half of those surveyed (55 percent) expect significant increases in their exports.
However, despite positive sentiments connected to the business environment in Romania, companies still have complaints regarding infrastructure, bureaucracy and legislation. A whopping 90 percent of respondents say that bureaucracy is excessive compared to other countries in the region, 85 percent rated the infrastructure as uncompetitive and 75 percent have had problems due to the lack of legislative predictability.
Despite the reduction in taxes in force since 1 January 2016, 70 percent of FIC members FIC describe the taxation system in Romania as uncompetitive compared with other countries, with the same share of companies considering that regulation in Romania is burdensome.
The positive sentiment among companies in Romania comes within a context of strong economic growth, posting at 3.8 percent last year, with international institutions forecasting an even stronger advance of 4.2 percent for this year.
However, Fic warns, the growth cannot be sustainable in the medium and long term in the absence of infrastructure investments and reduced administrative burden. "Unlike infrastructure, increasing regulatory predictability does not require additional budgetary costs and therefore FIC urges the authorities of Romania to make rapid progress in this area," the report concludes.
The Foreign Investors Council (FIC) has 122 member companies whose cumulated investments in Romania represent approximately EUR 35 billion, about two thirds of the total foreign direct investment made since 1990. (source: business-review.eu)