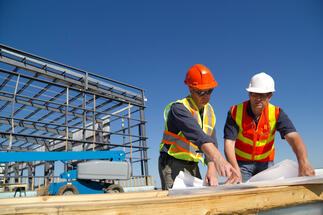 The construction market reached a maximum of EUR 24.1 billion in 2008, but saw a rapid decline due to the economic crisis. It reached EUR 16.6 billion by 2010, reports local Economica.net. The market witnessed a comeback in 2011, followed by a new downward trend.
The local market still shows a high potential, due to the gap between Romania and the European Union on real estate development and construction, which is estimated at 28 years.
The residential segment accounted for the biggest share in the construction field last year, namely 34%, followed by the non-residential sector, with 26%, and infrastructure, with a 23% share. Precast concrete segments are present in the non-residential, infrastructure, utilities and other civil works.
Last year, the building materials market represented 41.7% of the total value of the construction market. (source: Romania-insider.com)