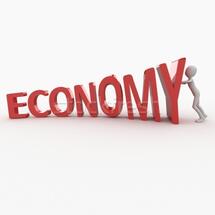 When compared to March, the consumer prices dropped by an average of 0.15% in April. However, the evolution was different based on categories. Thus, the food prices fell by 0.37% on average, the non-food products were 0.1% cheaper, and the services' prices went up by 0.11%.
The eggs registered the biggest month-on-month decrease in prices in April, of 5.85%, followed by beans – 2.35%, and electricity – 2.01%. On the other hand, the biggest price increases were registered by sugar – 0.8%, fuels – 0.75%, and footwear – 0.36%.
Year-on-year, food prices dropped by an average of 7.39% in April 2016, and the non-food products were 1% cheaper. Meanwhile, the services got only 0.43% cheaper. Romania saw two VAT rate cuts in this period: the VAT rate for food dropped from 24% to 9% in June 2015, and the general VAT rate went down from 24% to 20% at the beginning of this year.
Earlier this week, Romania's National Bank (BNR) has revised downwards its inflation estimate for this year, from 1.8% to 0.6%. (Source: Romania-insider.com)