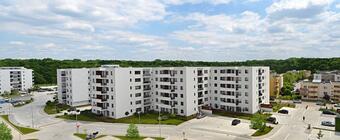 In the past 25 years, Impact has developed 16 residential projects in Romania with a total of 330,000 sqm of built space and 3,500 units delivered.
The company's most important project is the Greenfield compound in Baneasa, which started in 2007. Impact has already built 1,600 apartments in this project and will build another 888 by end-2017 with a EUR 44 million investment. The project will be finalized in 2023, when it should reach 6,000 housing units.
Besides Greenfield, Impact plans to start four more projects in Bucharest in the next years.
"We want to buy new land plots. We aim to develop five projects in Bucharest in the next years. We have three land plots so far and we will buy two more," said Pole Batosz Puzdrowski, who recently took over as Impact's general manager.
Impact has 25.9 hectares of land for development in Ghencea, in Western Bucharest, and 2.6 hectares on Barbu Vacarescu boulevard, in a central area. At least one of these projects will start next year. Impact plans to build 588 apartments on Barbu Vacarescu and 2,434 in Ghencea.
Puzdrowski expects prices on the residential real estate market to increase in the next years. He also aims to take the company from a 5% market share to at least 10%.
Impact, which is controlled by local investor Gheorghe Iaciu, had a EUR 13.8 million turnover in 2015. The company is listed on the Bucharest Stock Exchange and has a capitalization of EUR 43 million. (source: Romania-insider.com)