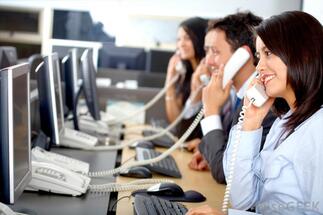 In Ploiesti, internet speeds can go up to 102.35 Mbps. Other Romanian cities with very high internet speeds are Iasi, with 101.43 Mbps and Bucharest with 96.18 Mbps.
"Romania is on the first positions in Europe and the world from the point of view of the internet access speed, both as far as the upload and download speeds are concerned. Ploiesti is thus on the third place, after Singapore and Hong-Kong," she said.
However, in digital skills Romania is not doing equally well. According to a World Bank report, 39 percent of Romanians have never used the internet.
At the moment, there is one tablet for every three Romanian households and a smartphone for every two, according to data from telecom watchdog ANCOM.  Approximately 36 percent of Romanian households own at least one tablet, 73 percent have at least one smartphone and 55 percent of them at least one laptop.
"50 percent of Romanians have access to mobile internet by phone, based on a telephony postpay offer that also includes internet, 35 percent have internet access on the phone, based on a prepaid card that includes a mobile internet additional option, while 25 percent have internet access via a stick or USB card with subscription," according to the press release.
Approximately 55 percent of mobile internet users with limited traffic said they pay close attention to the way they use the traffic and do not exceed it. Another 24 percent of users very rarely exceed the traffic limit, while some 10 percent admit this happens to them often or very often. (source: business-review.eu)