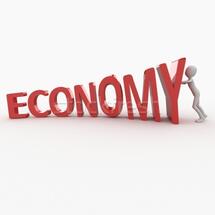 Romania now has a CPD (Cumulative Probability of Default) of 9.3 percent, which is lower than Bulgaria (9.9 percent), Hungary (11.2 percent), Russia (12.1 percent), Portugal (13.8 percent), Cyprus (29.6 percent) or Greece (34.2 percent).
Romania's CPD stood at 27 percent in 2011, which means that the country's economy is perceived as being three times safer than it was three years ago.
The report defines market implied risk as the five year cumulative probability of default, calculated using CDS (credit default swap) prices compiled by S&P Capital IQ, market assumptions on recovery levels, and an industry standard CDS pricing model.
The report and data are collated completely independently of Standard & Poor's Ratings Services and any other qualitative inputs. (Source: business-review.eu)